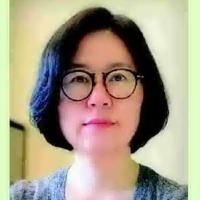 Share this article paywall-free.
If there's ever a season to eat more berries, it's this one: The summer months see the fruits at their ripest, juiciest best. Berries' vibrant colors are clues to the phytochemicals they hold — and the richer the color, the more they contain. "Phytochemicals are found in many fruits and vegetables, particularly brightly colored ones, and may help ease inflammation," says Yikyung Park, ScD, associate professor of surgery at Site man Cancer Center. Berries are also high in vitamins — particularly C and K, which are crucial for cell and bone health — plus minerals and fiber.
All berries are nutritionally dense and make excellent choices for snacks or to add into meals. While they're a natural fit for smoothies and salads, get a little creative by making a berry-based salsa or even a sauce to go with a main dish, such as steak or pork. Park encourages sampling varieties that might be unfamiliar. "Don't forget about berries worth trying, such as boysenberries, elderberries, Açai berries and gooseberries. These delightful treats are not only delicious but are packed with health benefits and help reduce the risk of many age-related conditions," she says. Made up of more than 80% water, berries are also hydrating, an important consideration in the summer. "Have a fruit popsicle to beat the summer heat while giving a healthy, colorful boost to your diet," Park says.
Berries can be expensive and have a short shelf life. But you can buy them frozen or freeze any fresh berries you can't use in a couple of days. And remember that just because a food is made with berries doesn't mean it's automatically healthy. "If you're buying prepackaged fruit mixes for a quick on-the-go snack, avoid berries with added syrups and sugars," Park says. Check the label to be sure.
Related Posts