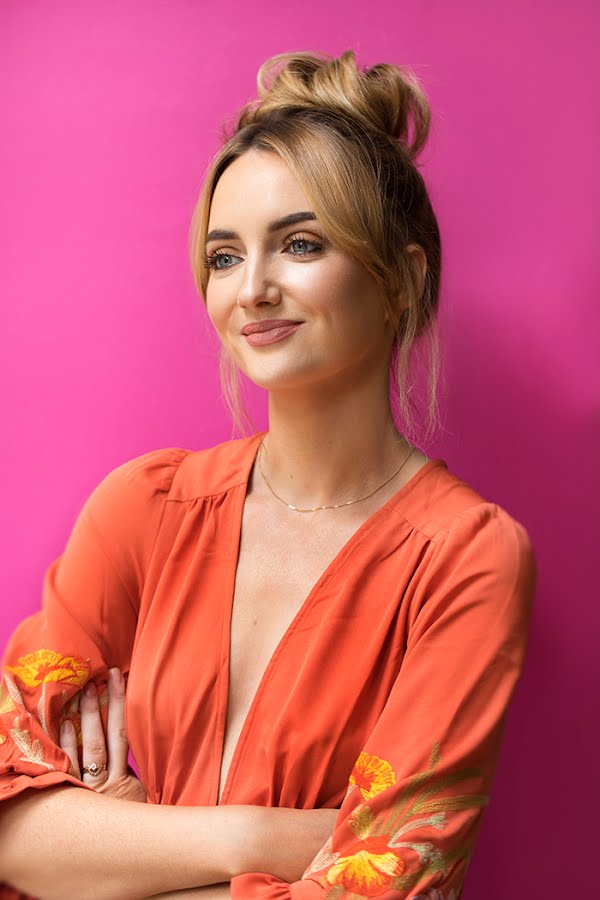 Want to prioritise your mental health? Start with these crucial steps
Tell us about why mental health and wellness are so important to you.
Mental health is the foremost pillar of well-being. It is the top of the pyramid; if the mental health piece is not working, the rest falls apart (for me, anyway). Being mentally healthy is when we are at a place where internally we can handle – or have adequate resources to deal with – external stressors.
I have had two critical experiences in my life, both in my mid-twenties and again when I became a parent, where my mental health really suffered. I could not handle the stresses that were being presented to me and I completely dissolved, suffering a huge amount. Above all else that life has to offer, feeling mentally strong and well is my most important goal. It's just the pinnacle for me.
What are the first steps to take if you want to improve your mental health?
You have to be willing to get very vulnerable with yourself and perhaps a few important people in your life. Be realistic about what you can handle, and what you can't, and come face to face with your struggles. A willingness to be vulnerable is the ultimate strength and the foundation of improved mental health. That plus acceptance of wherever you are right now, even if it's not a good place.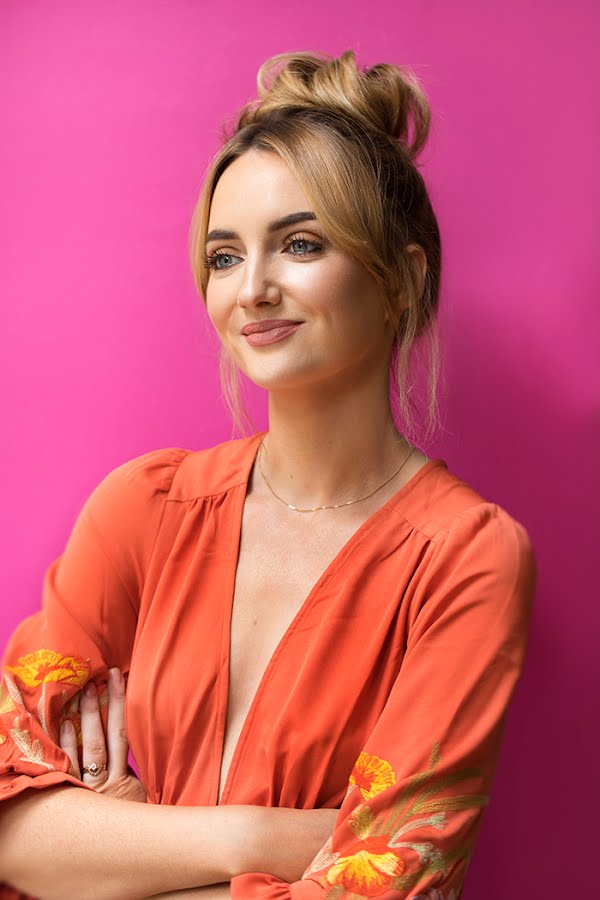 Once you've identified and acknowledged where you might be struggling, the next most crucial step is self-compassion. Don't berate yourself for feeling how you're feeling, as that only further compounds any pressure that's already on your mental health. So these would be my three first steps: vulnerability, acceptance, and self-compassion. 
Can you tell us some tools you use to keep yourself mentally healthy?
At the moment, I'm in quite a challenging spot as a parent and I'm feeling super stretched and at capacity. I don't get anywhere near as much time as I'd like to take care of myself, so I've had to really go back to basics.
One of the most effective tools for me is to talk about how I'm feeling with someone I trust, where I'm not afraid of judgement. It's so important to keep releasing that pressure valve without feeling that I have to justify how I'm feeling (we so often feel we don't deserve to feel how we do because there will always be others in far worse positions). This way, I don't blow up.
Getting outdoors for walks always centres me, as does prioritising early nights.
Going to the gym is paramount for my mental well-being too – not just because of the endorphins but because when I am working out, I am so focused on the task at hand all other worries dissolve into the background, so it's like the ultimate mindfulness for me. I'm not getting too many opportunities to go to the gym right now but I'll get back there.
And then perhaps the most underrated tool of all is to just breathe. Deep, full belly breaths when I feel myself getting overwhelmed with stress. This is one way to bring down your stress response from moment to moment, especially when you're in a situation where you can't necessarily fix whatever is going on in your life. You just have to find a way to manage through the storm you're in.
What are the best ways to identify patterns and behaviours that may not be serving you?
Checking in with yourself daily is really important, and again being really honest with yourself is key. Getting curious about how you feel before and after certain things is helpful, so you can gauge what's working. For example, you may start to notice that being around a certain person is something that leaves you feeling deflated or not so great about yourself, yet you keep doing it.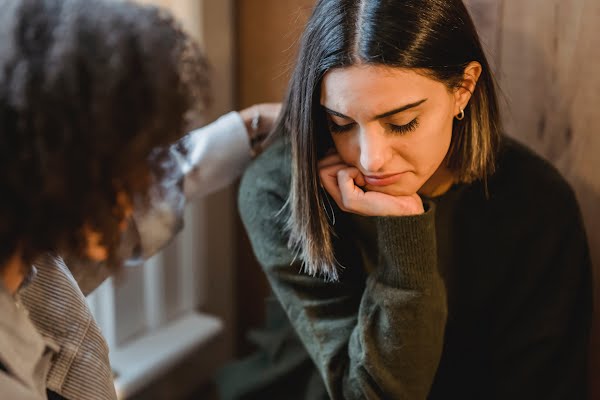 Without it having to be a big deal, you might then decide to put a small boundary in place or put some distance there so that you can spend less of your time feeling that way. Journaling – though I must admit I don't do it often enough – would be a good way to identify patterns. And in my third book, NAKED, I help readers tune into their intuition which is something that, in our go-go-go lifestyle, we tend to dial down. When you sharpen up your intuition it becomes far easier to see what's serving you and what's not.
Who is someone you lean on for wellness advice and mental health tips?
My therapist – I go to regular talking therapy twice a month and it's worth every penny as I can explore lots of thought patterns and feelings without ever worrying about what she's thinking about me. My mother – she will never bullshit me. My husband – he knows me better than I know myself.
4 supporting products for managing stress and anxiety
From Oonagh O'Hagan, pharmacist and MD of Meagher's Pharmacy Group
1. fabÜ R&R Relax is a unique supplement with eight active ingredients. It is based on the ayurvedic herb, Ashwagandha, and botanical extracts blended with B vitamins and magnesium to support your psychological function, nervous system, and mental performance, helping reduce tiredness and fatigue, so that you can wake up refreshed and energised each morning.
2. Designed for relaxation and mental well-being, Solgar Ultimate Calm is a uniquely formulated natural botanical complex which combines two plant-based ingredients known for inducing calm and positivity – KSM-66® Ashwagandha and affron® Saffron. One tablet is all that's needed on those occasional days when you are feeling under pressure, overwhelmed or need a little extra support.
3. New Nordic Melissa Dream Restful Sleep is made with plant extracts from herbal medicine that are designed to calm your mind and body, including lemon balm, L-theanine, chamomile, B vitamins and magnesium. Its calmative formula will help melt your stresses away and help your mind and body wind down for the evening. It's recommended to take three tablets daily, one hour before bedtime.
4. As we come into the warmer summer months, Aroma Home Gel Cooling Pillow will give you a cool, restful night's sleep. Filled with lavender-scented therapeutic gel that responds to your body's temperature, the pillow transfers heat away from the body so that you can settle down in peace – no refrigerator required. It'll help ease your mind from whatever is keeping you awake, whether it's tension, night sweats or excess heat. Plus, its slim fit makes it the perfect bedfellow for home and away.
The IMAGE Wellness Project is powered by Meagher's Pharmacy in association with Gym+Coffee, Aveeno and Cleanmarine MenoMin.
Related Posts