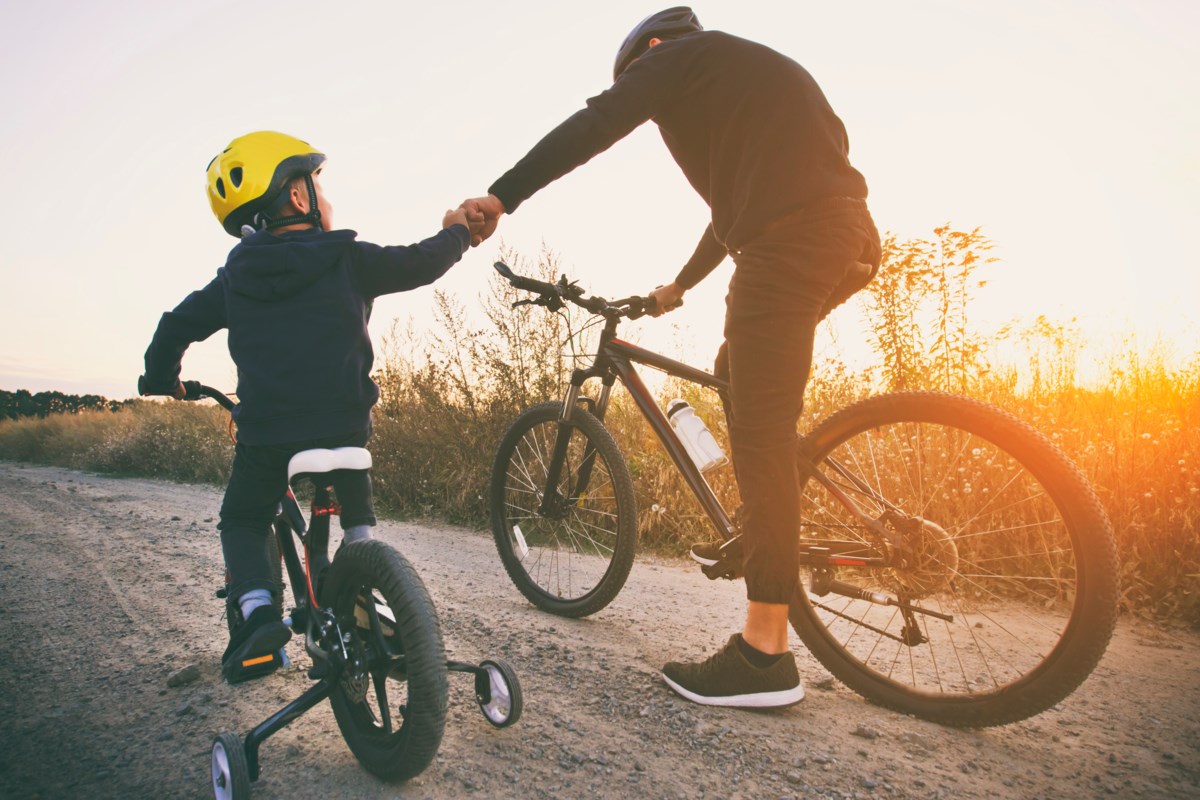 Region's health unit says it's time to get back on the bike
'Bike Month is the perfect time to (re)discover the joy of riding a bike,' says manager of chronic disease and prevention program
As the weather warms and with Ontario Bike Month approaching in June, Simcoe Muskoka District Health Unit is encouraging residents to include cycling in daily routines, practising safety skills and taking part in planned events.
"Bike Month is the perfect time to (re)discover the joy of riding a bike," Christine Bushey, manager of the Simcoe Muskoka District Health Unit's chronic disease and prevention program, said in a news release. "Cycling is a healthy, low-impact form of exercise for all ages and can fit easily into one's daily routine and can be used when commuting to work, visiting friends or running light errands." 
Cycling is a popular form of active transportation that helps to improve personal and community health by increasing opportunities for physical activity and socializing, while also reducing the negative safety and environmental impacts of motorized vehicle traffic.
"Not only will students and families benefit from increased outdoor physical activity, but biking to school may also help make school zones safer by decreasing traffic congestion, and the reduced number of vehicles can improve air quality around the school," added Bushey.
Learning how to cycle safely is key. By law, cyclists under the age of 18 must wear an approved bicycle helmet. For children aged 16 and under, a parent or guardian must ensure they wear a helmet. Children riding in a child carrier, or a bicycle trailer are required to wear an approved bicycle helmet. A helmet is recommended for anyone aged 18 or over. Visit Ontario.ca for more cycling safety tips.
Drivers play a critical role in keeping cyclists safe. Bicycles in the roadway are considered vehicles. Drivers must watch for cyclists, slow down, and leave them space. When passing a cyclist, drivers are required by the Highway Traffic Act to maintain a minimum distance of one metre between their vehicle and the cyclist. Visit sharetheroad.ca  for more information on how drivers can co-exist safely with cyclists.
Throughout June, businesses and organizations often host community events to encourage individuals and families to cycle and to and build public interest and support for cycling. Residents are encouraged to check out local community news sources and websites for details to see what is happening in their communities across Simcoe and Muskoka in celebration of Bike Month.
To learn more about the benefits of cycling, active transportation and active school travel visit the health unit website or call Health Connection weekdays from 8:30 a.m. to 4:30 p.m. at 705-721-7520 or 1-877-721-7520.
Related Posts